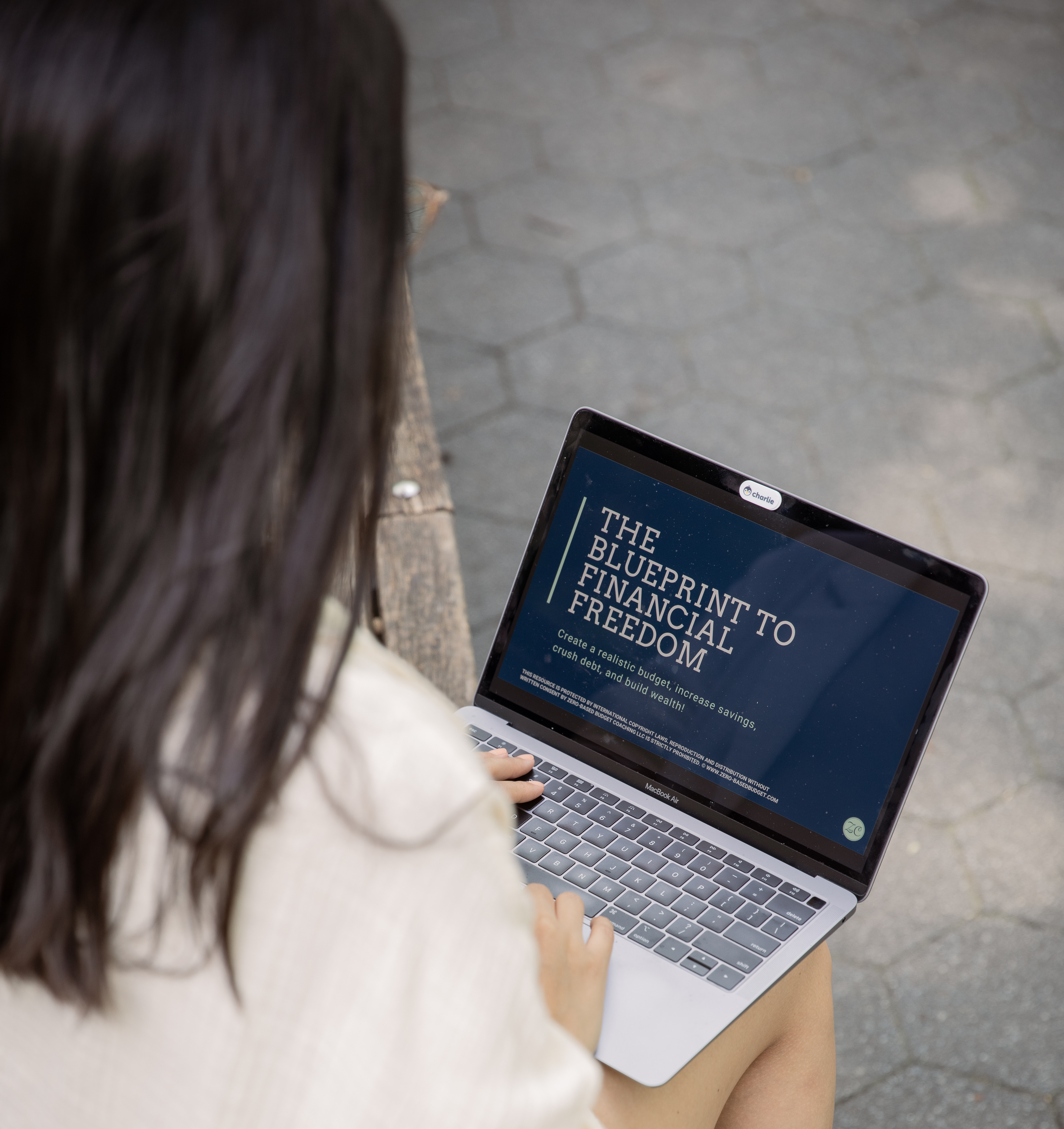 Transform your finances in
as little as 2 weeks!


The Blueprint to Financial Freedom
(your money "
BFF
") is a self-paced course for those ready to take control of their finances. 


The BFF
gives you everything you need to upgrade your money mindset to finally achieve your goals, manage your money to fit your lifestyle, create a realistic budget that you can actually stick to, afford the things you desire and for life's inevitable expenses, crush your debt once and for all, and build real wealth!


As a special
BONUS
, you also get exclusive access to
monthly group coaching
for accountability and support as you navigate the course!
Achieving financial freedom can feel so overwhelming. You're not alone if:


You've felt that building wealth is completely out of reach or only for those with six-figure incomes.

You've spent hours searching for information on how to manage your money, build better savings habits, or become debt free but find much of the information confusing, conflicting, or judgmental.

You've read the books, listened to the podcasts, watched the YouTube videos,

but still feel stuck. 

You're done wasting time, money, and energy trying to get your finances in order. 
How do I know? Because I can 100% relate to where you are.
I had over $200,000 of debt, no savings, and no plan for managing my money.


In 2015, I graduated law school with over $200,000 of debt. As the daughter of immigrants, born and raised in a low income community in The Bronx, I didn't have much financial literacy. I was overwhelmed with the idea of managing my money and desire to build generational wealth, so I went where every millennial goes for information . . . the Internet. I created @zerobasedbudget, to document my debt payoff journey and simplify the information that I was learning for my community.  
Since starting my journey, I have become 100% debt free and reached a multiple six-figure net worth. I now help millennial women do the same by creating a realistic plan to achieve financial freedom. I have spoken to thousands and coached hundreds on all things budgeting, saving, debt payoff, investing, credit, and more. 
With The BFF, I've compiled the strategies that I teach my 1:1 clients, their most common questions, and real-world examples in an easy to follow course that you can take at your own pace. The BFF gives you the tools that I've used - and STILL use - to build wealth.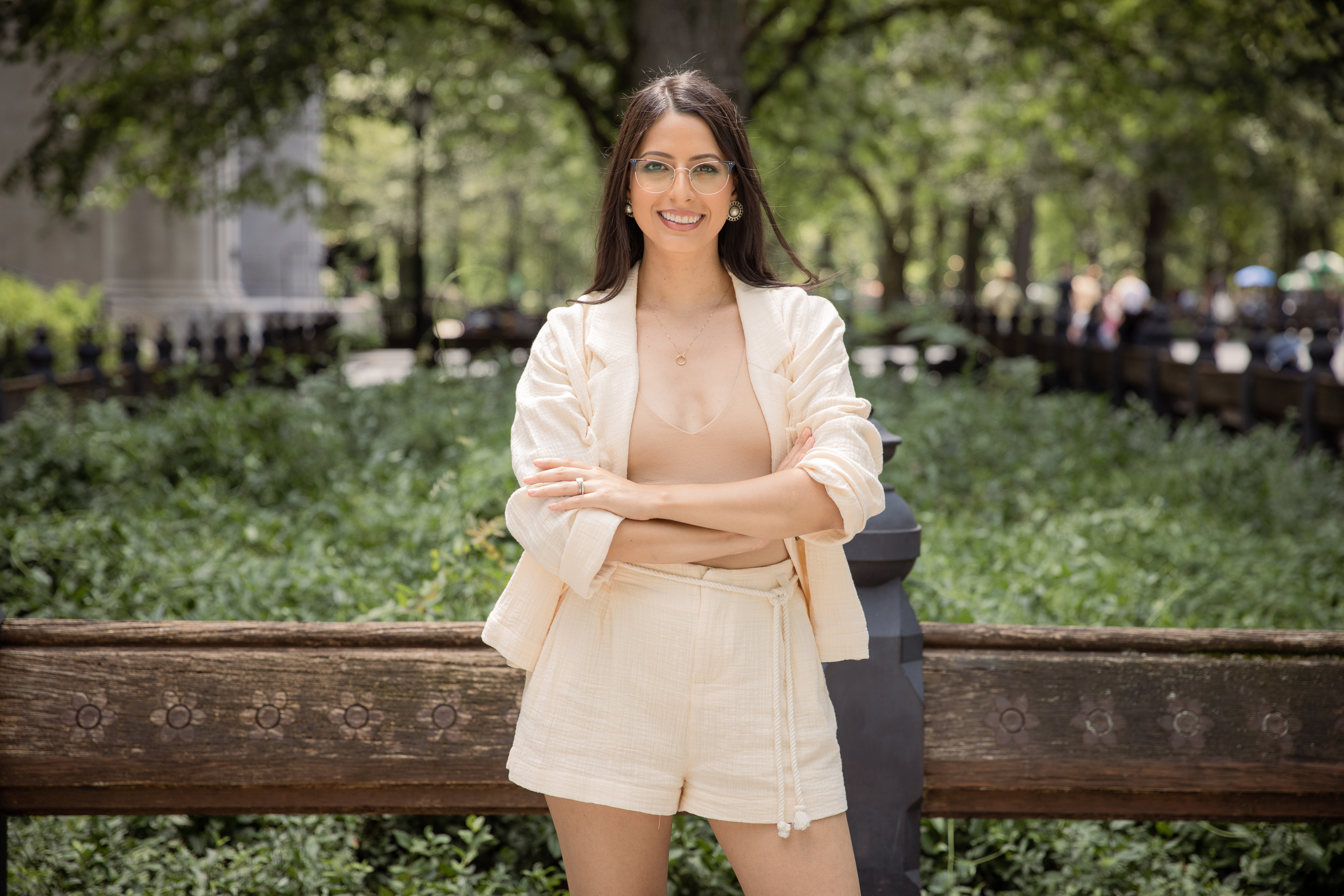 I created
The Blueprint to Financial Freedom
as the resource that
I WISH I would have had
when I started my journey.
The BFF is a self-paced course for those ready to transform their finances - with ONE YEAR of FREE group coaching! 
Imagine finally being able to: 
-Conquer your mounting debt with a clear and manageable plan to become debt free


-Stick to a budget and effortlessly manage your money


-Afford life's expenses (travel, wedding, car, house, etc.) and be prepared for emergency expenses


- Have the peace of mind that you are on the path to building generational wealth and achieving financial freedom

With The Blueprint to Financial Freedom, you're getting:
 

4 MODULES WITH 16 EASY-TO-FOLLOW VIDEO LESSONS ($2,000 VALUE)
Module 1 -

upgrade your money mindset, create smart money goals, and understand how to calculate your net worth

Module 2

- create a realistic money plan that reflects your lifestyle and helps you achieve your financial goals; create and stick to a budget (even if you don't want to track every dollar!)

Module 3

- build savings for emergencies and life's expenses and set up your bank accounts to maximize your money systems

Module 4

- become debt free by implementing the strategies that I used to shave years off my debt repayment and save money ($40,000 in my case); and learn what school didn't teach us about student loans

 

DOWNLOADABLE COURSE WORKBOOKS:

16 customizable worksheets will guide you through each lesson, keep you focused and organized, and give you everything you need to reach your money milestones

($500 VALUE)
Plus, to make this offer extra special, I'm throwing in these special bonuses: 
BONUS #1: ONE YEAR OF GROUP COACHING WITH CINDY:

Access LIVE monthly group coaching so that you can ask me your questions and have accountability and support as you navigate

The BFF

!

($3,000 VALUE)
BONUS #2: INVESTING FOR RETIREMENT "So You Want to Be a Millionaire?" MODULE:

Access

6 lessons and workbook that will cover the basics of investing, 401Ks, 403Bs, IRAs, investing mistakes to avoid, a step-by-step walkthrough of how to open a Roth IRA, and so much more so that you can learn how to realistically retire a millionaire (even without a six-figure income!) 

($1,000 VALUE)
BONUS #3: PRIVATE FACEBOOK GROUP ACCESS: (PRICELESS!)
Got questions? I've got answers!
How are the lessons taught?
I created The BFF with different learning styles in mind. Each lesson consists of a video where I appear on screen to walk you through the material, accompanying worksheets, and plenty of real world examples. There are also quizzes and homework to ensure your mastery of the concepts.  
How long will it take me to complete the course?
The course is completely self paced, so you can go at your desired speed. I recommend that students aim to complete the course in 2 weeks time -- 2 Modules per week. Alternatively, a 4-week time period might be more manageable for you -- 1 Module per week. 
What if I have a question or need additional accountability or support?
I'm here for you! Students that enroll in The BFF will get access to LIVE monthly group coaching calls with me. The group coaching schedule is posted in the course curriculum, and is subject to change.
What if I can't make one of the coaching calls?
All recordings of the group coaching calls are shared in The BFF Facebook community. 
I am interested in 1:1 coaching with Cindy. How can I book a session?
At this time, the only way to work with me is through The BFF and The BFF's group coaching calls. Students that have a private question they'd like to ask me can submit their question to be answered anonymously during group coaching. 
How long do I have access to the course?
Students will have complete access to the course for 24 months from the date of purchase. Students will have access to any and all updates that are made to the course until the 24-month expiration period at no additional cost. 
Even though you can watch the course at your own pace, I recommend completing the course within the first 30 days of purchase to take full advantage of the group coaching calls and to keep the momentum and encouragement as you navigate the course. 
What if I'm unsatisfied with the course?
My goal is for you to be happy and satisfied with your purchase! Take 14 days to review The Blueprint to Financial Freedom. If you are unhappy or unsatisfied with your purchase, I will issue you a full refund when you submit a copy of your completed course workbooks for Modules 1 - 4. Contact me directly for refund requests: [email protected]. 
Please note that no refunds are available after 14 days from the date of purchase.
Disclaimer
The information provided in The Blueprint to Financial Freedom is not intended as financial, tax, or legal advice. All information provided is for educational purposes only. I am not a financial advisor, tax professional, Certified Financial Planner, or Certified Public Accountant.
Check your inbox to confirm your subscription